Scalp Trio
Regular price
$105.00 USD
Regular price
Sale price
$105.00 USD
Unit price
per
Sale
Sold out
On back order and will ship in two weeks
The Scalp Trio targets itchy, congested scalps and limp, lifeless hair caused by minerals, heavy metals, and chemicals in hard water.
Products included: Shower Filter, Clarifying Scalp Soak & Exfoliating Scalp Brush
Shower Filter

KDF 55 and Calcium Sulphite helps reduce chlorine, copper, iron and lead in hard water.

The refillable, aluminium filter uses 70% less plastic compared to most brands on the market.

A chic tool for your bathroom, the filter is refillable and can be installed in just two minutes
Clarifying Scalp Soak

The low foam formula soaks off buildup while soaking in hydration.

Designed for hard water using a powerful blend of Apple Cider Vinegar, Phytic Acid, and Fermented Rice Water.

The formula's low pH restores the scalp's acidic balance.
Exfoliating Scalp Brush

Remove follicle-clogging buildup while stimulating hair growth.

The brush comes with gentle bristles on an easy grip handle.
How to use

Shower Filter: unscrew the hose from the tap, attach the Shower Filter, then reattach the cord.

Clarifying Scalp Soak: apply onto a wet scalp, leave on for 5 minutes, massage with Exfoliating Scalp Brush and rinse thoroughly with water.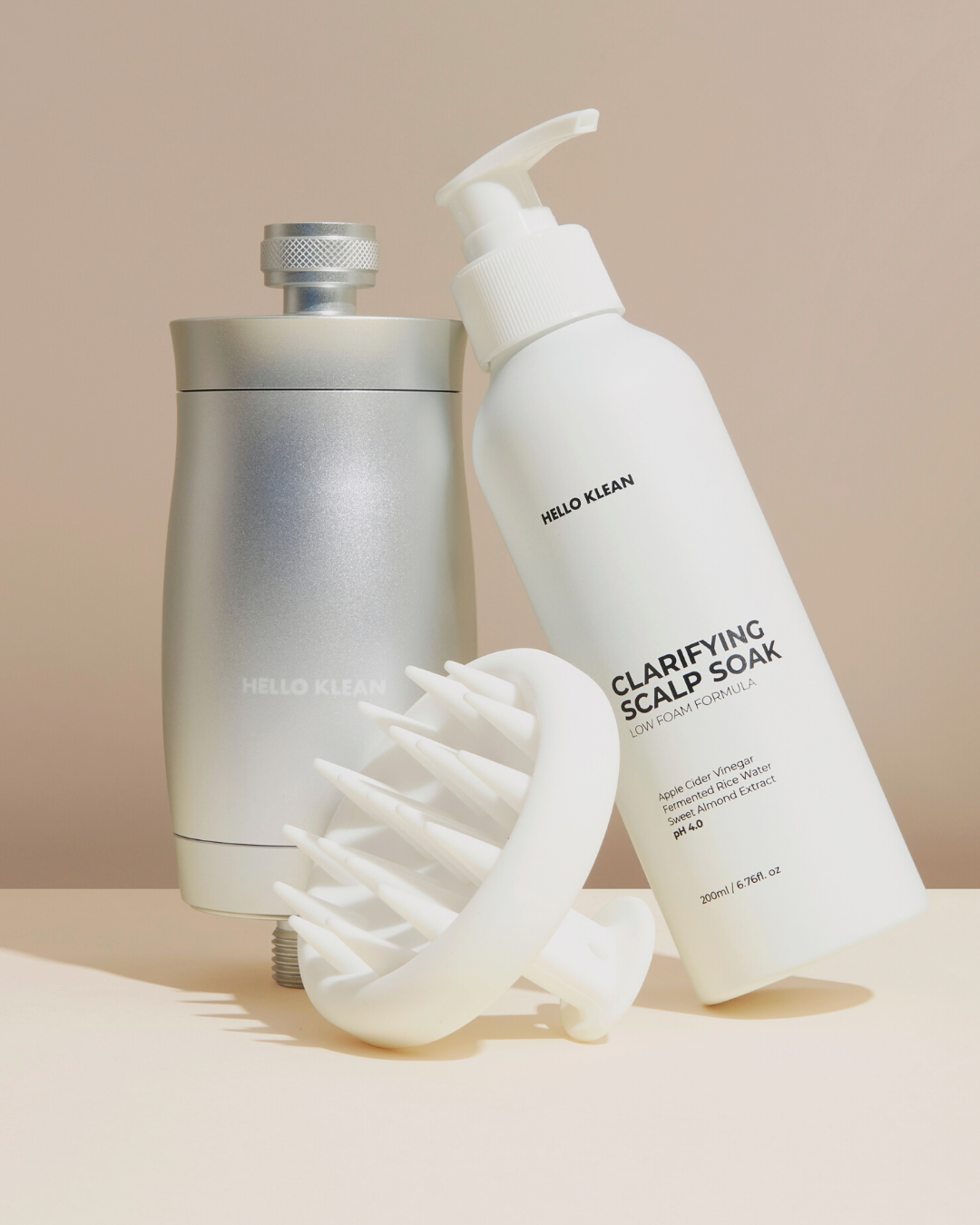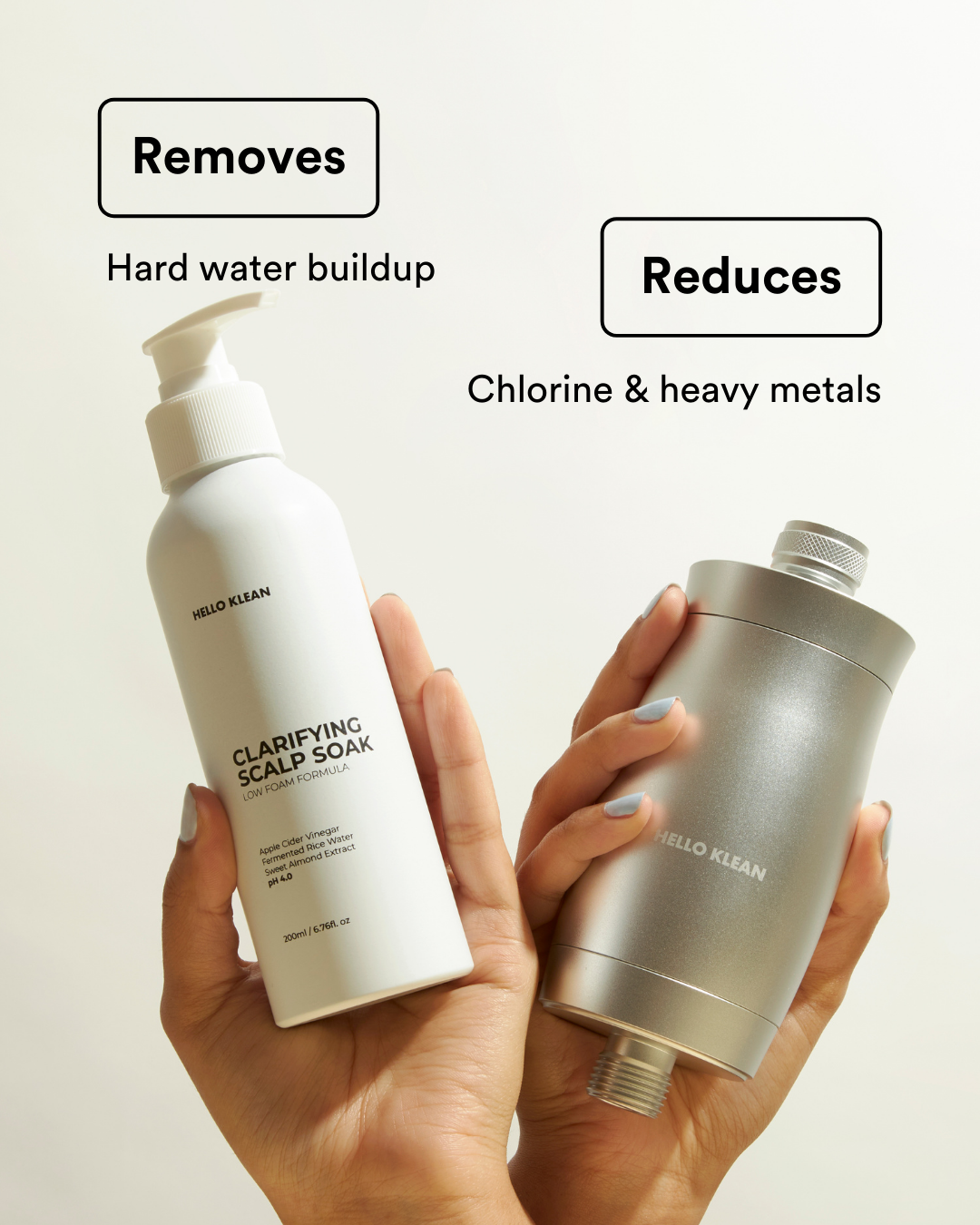 Proven results
Clarifying Scalp Soak

Clarifying Scalp Soak has been clinically proven to remove the big three causes of buildup: hard water, product buildup, and everyday pollution.
Featured in
One of my favourite products of all time. It quickly detoxifies your scalp, without stripping it of moisture.

This hard-water filter attachment is also a great way to prevent mineral buildup from dulling your hair colour.

The filter helps to reduce impurities from the water, which can lead to faded hair color, scalp irritation, and sensitive skin.